The Crowdsourcing Game Show is a quick-fire game show where players or teams use their touch screen phone as a buzzer / input device. By connecting over WiFi, many devices can join and play this TV gameshow-style quiz.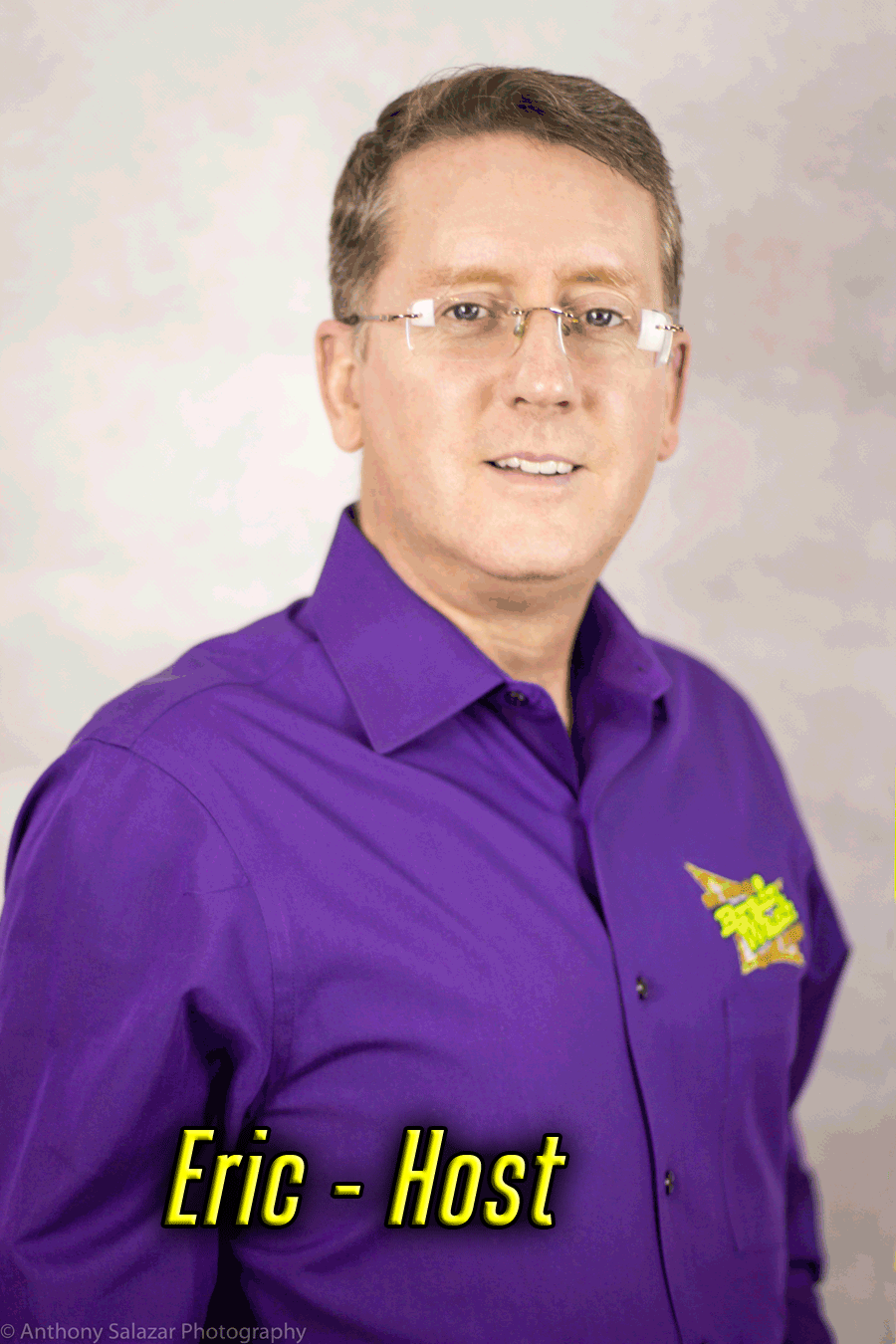 Virtually everyone has a smartphone these days, and we all love to play with them constantly! Crowdsourcing Game Show exploits your love of modern technology, but only requires the ability to tap your screen to answer a question. However, because of the technology involved, the Crowdsourcing Game Show is far more exciting, allowing sound effects, lighting effects, picture quizzes, team buzzers and a race against the clock, all in front of an exciting over-the-top game show set with the questions and scores projected onto a huge screen for everyone to see!​
Host, Eric Dasher, will take you through rounds of pop culture, music, and trivia questions, as you simply tap your screen to answer each question and score points. But be quick - the faster you answer, the more you score.
By utilizing the latest technology, Brain Wash Game Shows are able to increase the number of people that can participate in the game show. In the "Crowdsourcing Game Show", everyone gets to play! Gone is the slow pace. It's so fast, there's no time to cheat.

Our Crowdsourcing Game Show uses a virtual buzzer app designed to turn your smartphone or tablet into a game show buzzer / response device. THIS APP WILL ONLY WORK WHEN CONNECTED TO OUR GAME SHOW WiFi SYSTEM.

As with all of our game shows, we bring everything for the event: backdrops, lighting, sound system, screen, projector, and we even bring our own WiFi router. Each phone taking part MUST be connected to the same network as the computer running the show in order to register your answers, and keep everyone's scores. However, our WiFi is NOT connected to the internet, so access to the world wide web will be impossible - meaning you can't cheat by Googling the answers! Of course, one of your team mates could try cheating using another smartphone... but good luck getting the answer in 10 seconds or less! (See, I told ya' it was fast)
Is this suitable for corporate events?
It's more than suitable - it's an IDEAL fun activity for team building! Questions can be tailored to your requirements, the quiz can be adapted to suit your time constraints, and you don't need to provide anything as Brain Wash brings everything for the show and your staff will be using their own smartphones to take part! Whether you want a short quiz during your staff's lunch hour or a full length corporate training game show, you'd be hard pressed to find something more effective at bringing your staff together socially, while working together as a team in order to win!

Have a question?
Contact us and we'll explain everything to you, including the many other game shows we offer.
​
Ready to book?
Contact us and let the games begin!
Ready to BOOK a show? Have questions?
CALL us at 609-220-3215 or EMAIL us.